Are you looking for discounted or FREE books?
Then this post is for you.
Welcome to another week of Kindle deals! Every week, I am posting discounted books which I found interesting and had great reviews. For latest updates on available deals, please check this page from time to time. It will be constantly updated to add new deals and remove expired ones.
I got two free books today! Because, honestly, what could go wrong? It's free. I hope you find the right book for you. Happy reading! 😀
Note: Clicking on the title will take you to the book's Goodreads page. Deals are available for Amazon US only.
---
Crush (Crush #1) by Lacey Weatherford
Price: FREE!
Cami Wimberley has a plan, and that plan includes no room for boys—especially the big time party animal, Hunter Wilder, no matter how handsome and charismatic he is. She's beautiful, a senior, extremely talented, gets good grades, and is working her way toward her dream college to be a musical theater major. Everything is perfect.
Hunter Wilder does not want a girlfriend—that would complicate his life way too much right now. He especially doesn't want this girl, Miss-Goody-Two-Shoes, so how come he can't keep his eyes off her? He tries to keep her at arms length, but fate seems to keep pushing them together. Before long, it's obvious to everyone they're crushing on each other.
As sparks begin to fly, Hunter finds himself sinking deeper and deeper into hot water. Soon he's scrambling to keep Cami from discovering his dark secret—one that can destroy their entire relationship.
---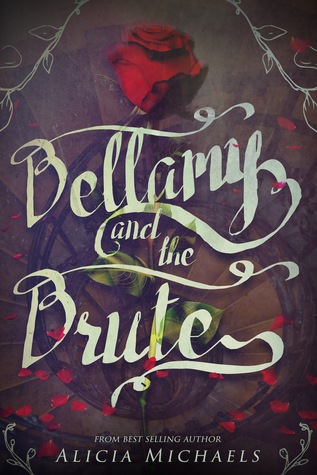 Bellamy and The Brute (Bellamy and the Brute #1) by Alicia Michaels
Price: FREE!
When Bellamy McGuire is offered a summer job babysitting for the wealthy Baldwin family, she's reluctant to accept. After all, everyone in town knows about the mysterious happenings at the mansion on the hill—including the sudden disappearance of the Baldwin's eldest son, Tate. The former football star and Golden Boy of Wellhollow Springs became a hermit at the age of sixteen, and no one has seen or heard from him since. Rumors abound as to why, with whisperings about a strange illness that has caused deformity…turned him into a real-life monster. Bellamy wants to dismiss these rumors as gossip, but when she's told that if she takes the job she must promise to never, ever visit the 3rd floor of the mansion, she begins to wonder if there really is some dark truth being hidden there.
Tate's condition may not be the only secret being kept at Baldwin House. There are gaps in the family's financial history that don't add up, and surprising connections with unscrupulous characters. At night there are strange noises, unexplained cold drafts, and the electricity cuts out. And then there are the rose petals on the staircase. The rose petals that no one but Bellamy seems to be able to see. The rose petals that form a trail leading right up to the 3rd floor, past the portrait of a handsome young man, and down a dark hallway where she promised she would never, ever go…
As Bellamy works to unravel the mysteries of Baldwin House and uncover the truth about Tate, she realizes that she is in way over her head, in more ways than one. Can her bravery and determination help to right the wrongs of the past and free the young man whose story has captured her heart?
---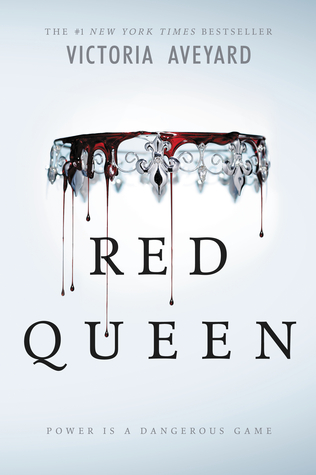 Red Queen (Red Queen #1) by Victoria Aveyard RECOMMENDED!
Price: $2.99
This is a world divided by blood – red or silver. The Reds are commoners, ruled by a Silver elite in possession of god-like superpowers. And to Mare Barrow, a seventeen-year-old Red girl from the poverty-stricken Stilts, it seems like nothing will ever change. That is until she finds herself working in the Silver Palace. Here, surrounded by the people she hates the most, Mare discovers that, despite her red blood, she possesses a deadly power of her own. One that threatens to destroy the balance of power. Fearful of Mare's potential, the Silvers hide her in plain view, declaring her a long-lost Silver princess, now engaged to a Silver prince. Despite knowing that one misstep would mean her death, Mare works silently to help the Red Guard, a militant resistance group, and bring down the Silver regime. But this is a world of betrayal and lies, and Mare has entered a dangerous dance – Reds against Silvers, prince against prince, and Mare against her own heart.
---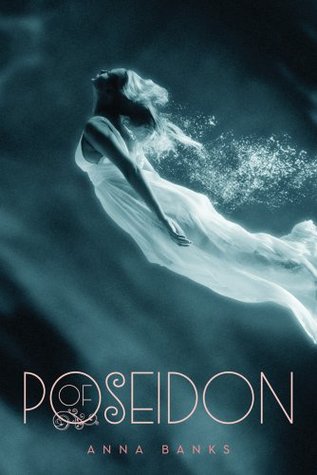 Of Poseidon (The Syrena Legacy #1) by Anna Banks
Price: $2.99
Galen is the prince of the Syrena, sent to land to find a girl he's heard can communicate with fish. Emma is on vacation at the beach. When she runs into Galen—literally, ouch!—both teens sense a connection. But it will take several encounters, including a deadly one with a shark, for Galen to be convinced of Emma's gifts. Now, if he can only convince Emma that she holds the key to his kingdom…
Told from both Emma and Galen's points of view, here is a fish-out-of-water story that sparkles with intrigue, humor, and waves of romance.
---
Jade City (The Green Bone Saga #1 by Fonda Lee
Price: $1.62
FAMILY IS DUTY. MAGIC IS POWER. HONOR IS EVERYTHING.
Magical jade—mined, traded, stolen, and killed for—is the lifeblood of the island of Kekon. For centuries, honorable Green Bone warriors like the Kaul family have used it to enhance their abilities and defend the island from foreign invasion.
Now the war is over and a new generation of Kauls vies for control of Kekon's bustling capital city. They care about nothing but protecting their own, cornering the jade market, and defending the districts under their protection. Ancient tradition has little place in this rapidly changing nation.
When a powerful new drug emerges that lets anyone—even foreigners—wield jade, the simmering tension between the Kauls and the rival Ayt family erupts into open violence. The outcome of this clan war will determine the fate of all Green Bones—from their grandest patriarch to the lowliest motorcycle runner on the streets—and of Kekon itself.
Jade City begins an epic tale of family, honor, and those who live and die by the ancient laws of jade and blood.
Have you read any of these books? Let me know if they're worth getting in the comments below!
---
Prices were checked at the time of writing and are subject to change. For currently available deals, please visit this page.