Are you looking for discounted or FREE books? You've come to the right place!
Here you will find the latest Kindle deals because of course, we can't have too many books. 😉 Since there are a loooot (yes, believe it or not) of Kindle deals daily, I have selected books which I read or seemed interesting and had good reviews. I will try to keep this updated as much as I can and remove expired deals.
I hope you find the right book for you. Happy reading!
Note: Clicking on the title will take you to the book's Goodreads page. Deals are available for Amazon US only.
---
Children of Blood and Bone (Legacy of Orïsha #1) by Tomi Adeyemi
Price: $2.99
They killed my mother.
They took our magic.
They tried to bury us.
Now we rise.
Zélie Adebola remembers when the soil of Orïsha hummed with magic. Burners ignited flames, Tiders beckoned waves, and Zélie's Reaper mother summoned forth souls.
But everything changed the night magic disappeared. Under the orders of a ruthless king, maji were killed, leaving Zélie without a mother and her people without hope.
Now Zélie has one chance to bring back magic and strike against the monarchy. With the help of a rogue princess, Zélie must outwit and outrun the crown prince, who is hell-bent on eradicating magic for good.
Danger lurks in Orïsha, where snow leoponaires prowl and vengeful spirits wait in the waters. Yet the greatest danger may be Zélie herself as she struggles to control her powers and her growing feelings for an enemy.
---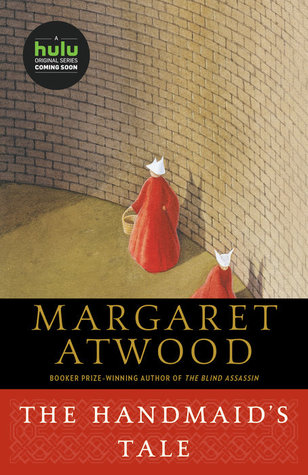 The Handmaid's Tale by Margaret Atwood
Price: $2.99
Offred is a Handmaid in the Republic of Gilead. She may leave the home of the Commander and his wife once a day to walk to food markets whose signs are now pictures instead of words because women are no longer allowed to read. She must lie on her back once a month and pray that the Commander makes her pregnant, because in an age of declining births, Offred and the other Handmaids are valued only if their ovaries are viable. Offred can remember the years before, when she lived and made love with her husband, Luke; when she played with and protected her daughter; when she had a job, money of her own, and access to knowledge. But all of that is gone now…
---
The Giver (The Giver #1) by Lois Lowry
Price: $2.99
Celebrate Lois Lowry's Newbery Medal–winning classic story of a young boy discovering the dark secrets behind his seemingly ideal world in this 25th Anniversary Edition of The Giver. Includes a new afterword from Lois Lowry, as well as her Newbery acceptance speech.
The Giver, Lois Lowry's Newbery Medal–winning novel, has become one of the most influential books of our time. Placed on countless reading lists and curricula, translated into more than forty languages, and made into a feature film, The Giver is a modern classic.
Celebrate this beloved contribution to children's literature with the 25th Anniversary Edition. The haunting story of twelve-year-old Jonas, who lives in a seemingly ideal, if colorless, world of conformity, is as resonant today as when it was first published. Lois Lowry will include a new afterword as well as her Newbery acceptance speech in this edition.
This ebook includes a sample chapter of sequel Gathering Blue.
---
Murder on the Orient Express (Hercule Poirot #10) by Agatha Christie
Price: $2.99
What more can a mystery addict desire than a much-loathed murder victim found aboard the luxurious Orient Express with multiple stab wounds, thirteen likely suspects, an incomparably brilliant detective in Hercule Poirot, and the most ingenious crime ever conceived?
---
The Word Is Murder (Hawthorne #1) by Anthony Horowitz
Price: $2.99
SHE PLANNED HER OWN FUNERAL. BUT DID SHE ARRANGE HER OWN MURDER?
New York Times bestselling author of Magpie Murders and Moriarty, Anthony Horowitz has yet again brilliantly reinvented the classic crime novel, this time writing a fictional version of himself as the Watson to a modern-day Holmes.
One bright spring morning in London, Diana Cowper – the wealthy mother of a famous actor – enters a funeral parlor. She is there to plan her own service.
Six hours later she is found dead, strangled with a curtain cord in her own home.
Enter disgraced police detective Daniel Hawthorne, a brilliant, eccentric investigator who's as quick with an insult as he is to crack a case. Hawthorne needs a ghost writer to document his life; a Watson to his Holmes. He chooses Anthony Horowitz.
Drawn in against his will, Horowitz soon finds himself a the center of a story he cannot control. Hawthorne is brusque, temperamental and annoying but even so his latest case with its many twists and turns proves irresistible. The writer and the detective form an unusual partnership. At the same time, it soon becomes clear that Hawthorne is hiding some dark secrets of his own.
A masterful and tricky mystery that springs many surprises, The Word is Murder is Anthony Horowitz at his very best.
---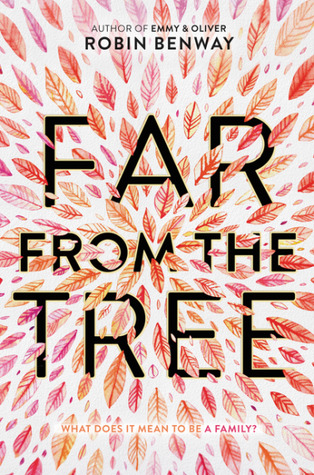 Far from the Tree by Robin Benway
Price: $1.99
A contemporary novel about three adopted siblings who find each other at just the right moment.
Being the middle child has its ups and downs.
But for Grace, an only child who was adopted at birth, discovering that she is a middle child is a different ride altogether. After putting her own baby up for adoption, she goes looking for her biological family, including—
Maya, her loudmouthed younger bio sister, who has a lot to say about their newfound family ties. Having grown up the snarky brunette in a house full of chipper redheads, she's quick to search for traces of herself among these not-quite-strangers. And when her adopted family's long-buried problems begin to explode to the surface, Maya can't help but wonder where exactly it is that she belongs.
And Joaquin, their stoic older bio brother, who has no interest in bonding over their shared biological mother. After seventeen years in the foster care system, he's learned that there are no heroes, and secrets and fears are best kept close to the vest, where they can't hurt anyone but him.
---
Price: $2.99
National Book Award finalist
Here is the unforgettable story of the Binewskis, a circus-geek family whose matriarch and patriarch have bred their own exhibit of human oddities (with the help of amphetamine, arsenic, and radioisotopes). Their offspring include Arturo the Aquaboy, who has flippers for limbs and a megalomaniac ambition worthy of Genghis Khan . . . Iphy and Elly, the lissome Siamese twins . . . albino hunchback Oly, and the outwardly normal Chick, whose mysterious gifts make him the family's most precious—and dangerous—asset.
As the Binewskis take their act across the backwaters of the U.S., inspiring fanatical devotion and murderous revulsion; as its members conduct their own Machiavellian version of sibling rivalry, Geek Love throws its sulfurous light on our notions of the freakish and the normal, the beautiful and the ugly, the holy and the obscene. Family values will never be the same.
---
Contagion (Contagion #1) by Erin Bowman
Price: $1.99
It got in us
After receiving an urgent SOS from a work detail on a distant planet, a skeleton crew is dispatched to perform a standard search-and-rescue mission.
Most are dead.
But when the crew arrives, they find an abandoned site, littered with rotten food, discarded weapons…and dead bodies.
Don't set foot here again.
As they try to piece together who—or what—could have decimated an entire operation, they discover that some things are best left buried—and some monsters are only too ready to awaken.
---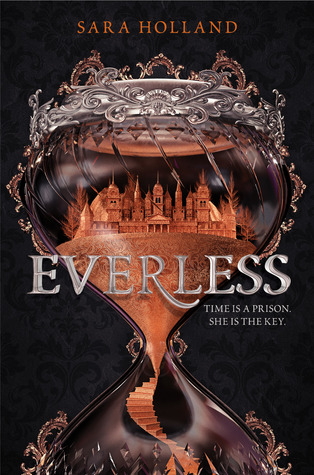 Everless (Everless #1) by Sara Holland
Price: $1.99
In the kingdom of Sempera, time is currency—extracted from blood, bound to iron, and consumed to add time to one's own lifespan. The rich aristocracy, like the Gerlings, tax the poor to the hilt, extending their own lives by centuries.
No one resents the Gerlings more than Jules Ember. A decade ago, she and her father were servants at Everless, the Gerlings' palatial estate, until a fateful accident forced them to flee in the dead of night. When Jules discovers that her father is dying, she knows that she must return to Everless to earn more time for him before she loses him forever.
But going back to Everless brings more danger—and temptation—than Jules could have ever imagined. Soon she's caught in a tangle of violent secrets and finds her heart torn between two people she thought she'd never see again. Her decisions have the power to change her fate—and the fate of time itself.
---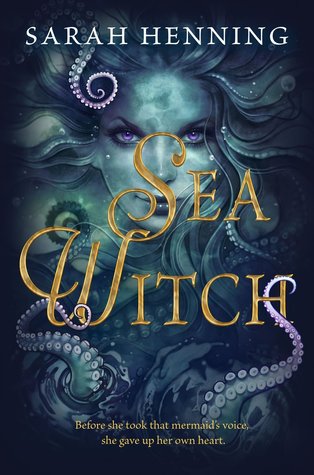 Price: $1.99
Everyone knows what happens in the end. A mermaid, a prince, a true love's kiss. But before that young siren's tale, there were three friends. One feared, one royal, and one already dead.
Ever since her best friend, Anna, drowned, Evie has been an outcast in her small fishing town. A freak. A curse. A witch.
A girl with an uncanny resemblance to Anna appears offshore and, though the girl denies it, Evie is convinced that her best friend actually survived. That her own magic wasn't so powerless after all. And, as the two girls catch the eyes—and hearts—of two charming princes, Evie believes that she might finally have a chance at her own happily ever after.
But her new friend has secrets of her own. She can't stay in Havnestad, or on two legs, unless Evie finds a way to help her. Now Evie will do anything to save her friend's humanity, along with her prince's heart—harnessing the power of her magic, her ocean, and her love until she discovers, too late, the truth of her bargain.
---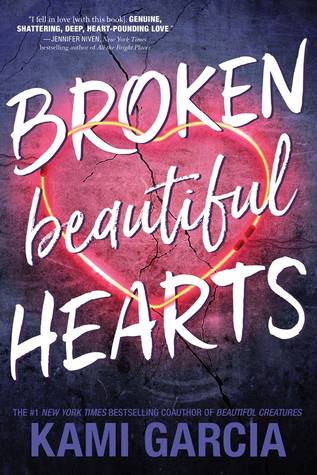 Broken Beautiful Hearts by Kami Garcia
Price: $2.99
Her heart has to break before it can open.
When star soccer player Peyton Rios receives an offer from her first-choice college, senior year starts off exactly as planned. But when Peyton uncovers her boyfriend's dark secret, she confronts him―and finds herself falling down a flight of stairs. Peyton's knee―and maybe her dream of going pro―is shattered. Everyone is talking: Was she pushed, or did she fall? Peyton knows the truth, even if no one believes her.
He has to let someone in before it's too late.
With her future on the line, Peyton goes to stay with her uncle in a small Tennessee town to focus on her recovery. Dating is the last thing on her mind―until she meets sweet, sexy Owen Law.
But Peyton doesn't trust her heart, especially when she senses that Owen is hiding something. When their secrets are finally exposed, Peyton has to decide if love is worth fighting for.
---
The Bird and the Blade by Megan Bannen
Price: $1.99
As a slave in the Kipchak Khanate, Jinghua has lost everything: her home, her family, her freedom … until the kingdom is conquered by enemy forces and she finds herself an unlikely conspirator in the escape of Prince Khalaf and his irascible father across the vast Mongol Empire. On the run, with adversaries on all sides and an endless journey ahead, Jinghua hatches a scheme to use the Kipchaks' exile to return home, a plan that becomes increasingly fraught as her feelings for Khalaf evolve into a hopeless love.
Jinghua's already dicey prospects take a downward turn when Khalaf seeks to restore his kingdom by forging a marriage alliance with Turandokht, the daughter of the Great Khan. As beautiful as she is cunning, Turandokht requires all potential suitors to solve three impossible riddles to win her hand—and if they fail, they die.
Jinghua has kept her own counsel well, but with Khalaf's kingdom—and his very life—on the line, she must reconcile the hard truth of her past with her love for a boy who has no idea what she's capable of … even if it means losing him to the girl who'd sooner take his life than his heart.
The Bird and the Blade is a lush, powerful story of life and death, battles and riddles, lies and secrets from debut author Megan Bannen.
---
Picture Imperfect (Imperfect #4) by Mary Frame
Price: FREE!
Note: This can be read as a standalone novel.
You've heard this story a thousand times.
Boy meets girl.
Boy and girl have a fake relationship.
Then they actually fall in love.
This is not one of those stories.
It should be. I mean, he's Brent Crawford. He's the new tight end for the New York Sharks. He's one of the sexiest men alive. But his sponsors are threatening to drop him, and his job is in jeopardy due to allegations of assault. He needs someone to help recover his image.
She's Gwen McDougall, former fashion model turned photographer and newly minted local hero. She wants more from her photography jobs than premeditated shots of B-list celebutantes, and now is her chance. She just has to agree to help Brent shine up his tarnished reputation.
They're both young, beautiful, and talented. They would be perfect together.
Except she can't stop making out with his brother.
This isn't a perfect romance. Like most things in life, it's rather imperfect.
---
Anything But Extraordinary (Extraordinary #1) by Mary Frame
Price: FREE!
When the local authorities ask Ruby Simpson to help them find a thief in the small town of Castle Cove, she doesn't have much of a choice. She predicted the most recent theft, and the cops have no other leads.
There are just two small problems.
One, she's not psychic.
Two, she's not Ruby Simpson.
Okay, maybe they're not small problems. But Charlotte needs a place to lay low with her younger sister, somewhere her parents won't find her and the locals won't ask too many questions. Getting involved with the cops, especially Deputy "Cute Butt" Jared, isn't a smart thing for a reformed con artist to do. But Charlotte has to make a choice: raise her little sister on the right side of the law or put food on the table. What the real Ruby doesn't see in her crystal ball won't hurt her, right?
---
Dorothy Must Die (Dorothy Must Die #1) by Danielle Paige
Price: $1.99
I didn't ask for any of this. I didn't ask to be some kind of hero.
But when your whole life gets swept up by a tornado – taking you with it – you have no choice but to go along, you know?
Sure, I've read the books. I've seen the movies. I know the song about the rainbow and the happy little bluebirds. But I never expected Oz to look like this. To be a place where Good Witches can't be trusted, Wicked Witches may just be the good guys, and winged monkeys can be executed for acts of rebellion. There's still a yellow brick road – but even that's crumbling.
What happened? Dorothy.
They say she found a way to come back to Oz. They say she seized power and the power went to her head. And now no one is safe.
My name is Amy Gumm – and I'm the other girl from Kansas.
I've been recruited by the Revolutionary Order of the Wicked.
I've been trained to fight.
And I have a mission.
---
Something in Between by Melissa de la Cruz
Price: $2.99
It feels like there's no ground beneath me, like everything I've ever done has been a lie. Like I'm breaking apart, shattering. Who am I? Where do I belong?
Jasmine de los Santos has always done what's expected of her. Pretty and popular, she's studied hard, made her Filipino immigrant parents proud and is ready to reap the rewards in the form of a full college scholarship.
And then everything shatters. A national scholar award invitation compels her parents to reveal the truth: their visas expired years ago. Her entire family is illegal. That means no scholarships, maybe no college at all and the very real threat of deportation.
For the first time, Jasmine rebels, trying all those teen things she never had time for in the past. Even as she's trying to make sense of her new world, it's turned upside down by Royce Blakely, the charming son of a high-ranking congressman. Jasmine no longer has any idea where—or if—she fits into the American Dream. All she knows is that she's not giving up. Because when the rules you lived by no longer apply, the only thing to do is make up your own.
---
Digital Fortress by Dan Brown RECOMMENDED!
Price: $2.99
Before the multi-million, runaway bestseller The Da Vinci Code, Dan Brown set his razor-sharp research and storytelling skills on the most powerful intelligence organization on earth — the National Security Agency (NSA), an ultra-secret, multibillion-dollar agency many times more powerful than the CIA.
When the NSA's invincible code-breaking machine encounters a mysterious code it cannot break, the agency calls its head cryptographer, Susan Fletcher, a brilliant and beautiful mathematician. What she uncovers sends shock waves through the corridors of power. The NSA is being held hostage… not by guns or bombs, but by a code so ingeniously complex that if released it would cripple U.S. intelligence.
Caught in an accelerating tempest of secrecy and lies, Susan Fletcher battles to save the agency she believes in. Betrayed on all sides, she finds herself fighting not only for her country but for her life, and in the end, for the life of the man she loves.
From the underground hallways of power to the skyscrapers of Tokyo to the towering cathedrals of Spain, a desperate race unfolds. It is a battle for survival — a crucial bid to destroy a creation of inconceivable genius… an impregnable code-writing formula that threatens to obliterate the post-cold war balance of power. Forever.
---
Fragile Facade (The Blind Barriers Trilogy #1) by Sophie Davis
Price: FREE!
The Brightest Smiles Hide the Darkest Secrets….
When Raven Ferragamo finds a stranger's diary, she has no idea it will catapult her into the mystery of diamond heiress Lark Kingsley's disappearance.
But Raven soon learns that Lark knew what was coming, and there was much more to her disappearance than the news headlines show. The more she discovers, the more Raven realizes that she and the girl born into Manhattan society aren't so different after all.
Now Raven can't walk away from Lark's pleas for help. But the deeper she goes, the more Raven realizes that she may end up ensnared in the dark secrets she seeks to unearth…
---
The Girl In Between (The Girl in Between #1) by Laekan Zea Kemp
Price: FREE!
Bryn Reyes is a real life sleeping beauty. Afflicted with Klein-Levin Syndrome, she suffers episodes of prolonged sleep that steal weeks, and sometimes even months, from her life. But unlike most KLS patients, she doesn't spend each episode in a catatonic state or wake up with no recollection of the time she's missed. Instead, Bryn spends half her life in an alternate reality made up of her memories. For Bryn, the past is a place, until one day a boy she's never met before washes up on the illusory beach of her dreams with no memory of who he is.
But the appearance of this strange boy isn't the only thing that's changed. Bryn's symptoms are worsening, her body weakening as she's plagued by hallucinations even while awake. Her only hope of finding a cure is to undergo experimental treatment created by a German specialist. But when Dr. Banz reveals that he knows more about her strange symptoms than he originally let on, Bryn learns that the boy in her head might actually be the key to understanding what's happening to her, and worse, that if she doesn't find out his identity before it's too late, they both may not survive.
---
Crush (Crush #1) by Lacey Weatherford
Price: FREE!
Cami Wimberley has a plan, and that plan includes no room for boys—especially the big time party animal, Hunter Wilder, no matter how handsome and charismatic he is. She's beautiful, a senior, extremely talented, gets good grades, and is working her way toward her dream college to be a musical theater major. Everything is perfect.
Hunter Wilder does not want a girlfriend—that would complicate his life way too much right now. He especially doesn't want this girl, Miss-Goody-Two-Shoes, so how come he can't keep his eyes off her? He tries to keep her at arms length, but fate seems to keep pushing them together. Before long, it's obvious to everyone they're crushing on each other.
As sparks begin to fly, Hunter finds himself sinking deeper and deeper into hot water. Soon he's scrambling to keep Cami from discovering his dark secret—one that can destroy their entire relationship.
---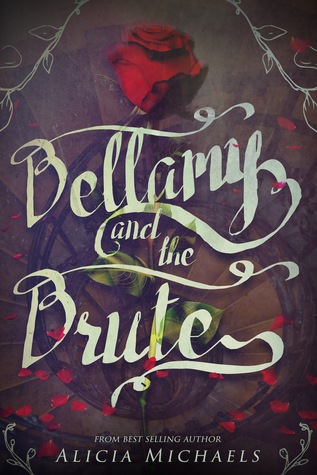 Bellamy and The Brute (Bellamy and the Brute #1) by Alicia Michaels
Price: FREE!
When Bellamy McGuire is offered a summer job babysitting for the wealthy Baldwin family, she's reluctant to accept. After all, everyone in town knows about the mysterious happenings at the mansion on the hill—including the sudden disappearance of the Baldwin's eldest son, Tate. The former football star and Golden Boy of Wellhollow Springs became a hermit at the age of sixteen, and no one has seen or heard from him since. Rumors abound as to why, with whisperings about a strange illness that has caused deformity…turned him into a real-life monster. Bellamy wants to dismiss these rumors as gossip, but when she's told that if she takes the job she must promise to never, ever visit the 3rd floor of the mansion, she begins to wonder if there really is some dark truth being hidden there.
Tate's condition may not be the only secret being kept at Baldwin House. There are gaps in the family's financial history that don't add up, and surprising connections with unscrupulous characters. At night there are strange noises, unexplained cold drafts, and the electricity cuts out. And then there are the rose petals on the staircase. The rose petals that no one but Bellamy seems to be able to see. The rose petals that form a trail leading right up to the 3rd floor, past the portrait of a handsome young man, and down a dark hallway where she promised she would never, ever go…
As Bellamy works to unravel the mysteries of Baldwin House and uncover the truth about Tate, she realizes that she is in way over her head, in more ways than one. Can her bravery and determination help to right the wrongs of the past and free the young man whose story has captured her heart?
---
Jade City (The Green Bone Saga #1 by Fonda Lee
Price: $1.61
FAMILY IS DUTY. MAGIC IS POWER. HONOR IS EVERYTHING.
Magical jade—mined, traded, stolen, and killed for—is the lifeblood of the island of Kekon. For centuries, honorable Green Bone warriors like the Kaul family have used it to enhance their abilities and defend the island from foreign invasion.
Now the war is over and a new generation of Kauls vies for control of Kekon's bustling capital city. They care about nothing but protecting their own, cornering the jade market, and defending the districts under their protection. Ancient tradition has little place in this rapidly changing nation.
When a powerful new drug emerges that lets anyone—even foreigners—wield jade, the simmering tension between the Kauls and the rival Ayt family erupts into open violence. The outcome of this clan war will determine the fate of all Green Bones—from their grandest patriarch to the lowliest motorcycle runner on the streets—and of Kekon itself.
Jade City begins an epic tale of family, honor, and those who live and die by the ancient laws of jade and blood.
---
Pride and Prejudice by Jane Austen RECOMMENDED!
Price: FREE!
Love is in the air when five sisters discover that a wealthy and eligible bachelor is suddenly within reach. But it is his friend, the haughty Mr. Darcy, who becomes smitten. Unfortunately for him, the object of his affection is not so easily swayed.
One of the most popular characters in English literature, Elizabeth Bennet is intelligent, witty, well-spoken and ahead of her time. If the terrible rumors about Mr. Darcy are true, he doesn't stand a chance. Yet not all gossip is to be believed when marriage, money, and reputations are on the line. Will Elizabeth and Mr. Darcy circumvent her haste, his ego, and society's expectations to find love?
Written more than two centuries ago, Jane Austen's enduring story of manners, family, and love continues to delight new generations of readers.
AmazonClassics brings you timeless works from the masters of storytelling. Ideal for anyone who wants to read a great work for the first time or rediscover an old favorite, these new editions open the door to literature's most unforgettable characters and beloved worlds.
Revised edition: Previously published as Pride and Prejudice, this edition of Pride and Prejudice (AmazonClassics Edition) includes editorial revisions.
---
The Phantom of the Opera by Gaston Leroux
Price: FREE!
A phantom has haunted the Paris Opera House for years. Now he is infatuated with singer Christine Daaé. Despite an astonishing debut performance, Christine fails to win the lead in Faust, and the Phantom's cursed retaliation on the opera house is spectacularly fatal. As the chandelier falls, he kidnaps Christine, and through hidden passages and behind trapdoors, shares his life story with her. To secure her escape, Christine promises to stay true to him forever. But when the Phantom learns of the prima donna's intention to flee, his passion turns terrifying.
With its complex and victimized antihero, a man at once evil and misjudged, Gaston Leroux's Grand Guignol has become a fixture of romantic popular culture and the dark absolute of obsessive love.
AmazonClassics brings you timeless works from the masters of storytelling. Ideal for anyone who wants to read a great work for the first time or rediscover an old favorite, these new editions open the door to literature's most unforgettable characters and beloved worlds.
Revised edition: Previously published as The Phantom of the Opera, this edition of The Phantom of the Opera (AmazonClassics Edition) includes editorial revisions.
---
Jane Eyre by Charlotte Brontë RECOMMENDED!
Price: FREE!
The orphaned Jane Eyre has emerged a fiercely independent young woman. As governess at Thornfield Hall, she's found her first real home—though it stands in the shadow of the estate's master, Mr. Rochester, and its haunted halls ring with maniacal laughter. For even the grandest houses have secrets.
As much a story about defying convention as it is about coming-of-age, Jane Eyre remains one of the most beloved novels in the English language. Both Gothic and Victorian in its influence and scope, it captures one woman's determination to live life on her own terms—choosing courage over fear, while finding power in love and compassion.
Revised edition: Previously published as Jane Eyre, this edition of Jane Eyre (AmazonClassics Edition) includes editorial revisions.
---
Little Women (Little Women #1) by Louisa May Alcott
Price: FREE!
As a New England mother struggles to support her family in the wake of her husband's service in the Civil War, her four daughters struggle, too—caught between childhood dreams and the realities of burgeoning adulthood. For Meg, Jo, Beth, and Amy March, raised in integrity and virtue, negotiating the right path in life means making choices that will either narrow or expand their destinies.
Based on the author's life, Little Women transcends genre, gender, and class with its examination of personal quests, societal restrictions, family ties, and the end of innocence.
AmazonClassics brings you timeless works from the masters of storytelling. Ideal for anyone who wants to read a great work for the first time or rediscover an old favorite, these new editions open the door to literature's most unforgettable characters and beloved worlds.
Revised edition: Previously published as Little Women, this edition of Little Women (AmazonClassics Edition) includes editorial revisions.
---
Delirium (Delirium #1) by Lauren Oliver RECOMMENDED!
Price: $2.61
In an alternate United States, love has been declared a dangerous disease, and the government forces everyone who reaches eighteen to have a procedure called the Cure. Living with her aunt, uncle, and cousins in Portland, Maine, Lena Haloway is very much looking forward to being cured and living a safe, predictable life. She watched love destroy her mother and isn't about to make the same mistake.
But with ninety-five days left until her treatment, Lena meets enigmatic Alex, a boy from the "Wilds" who lives under the government's radar. What will happen if they do the unthinkable and fall in love?
---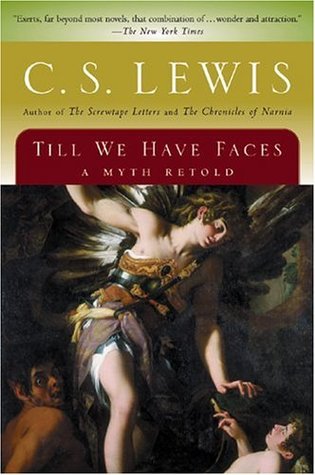 Till We Have Faces by C.S. Lewis
Price: $0.99
In this timeless tale of two mortal princesses- one beautiful and one unattractive- C.S. Lewis reworks the classical myth of Cupid and Psyche into an enduring piece of contemporary fiction. This is the story of Orual, Psyche's embittered and ugly older sister, who posessively and harmfully loves Psyche. Much to Orual's frustration, Psyche is loved by Cupid, the god of love himself, setting the troubled Orual on a path of moral development.
Set against the backdrop of Glome, a barbaric, pre-Christian world, the struggles between sacred and profane love are illuminated as Orual learns that we cannot understand the intent of the gods "till we have faces" and sincerity in our souls and selves.
---
Imperfect Chemistry (Imperfect #1) by Mary Frame RECOMMENDED!
Price: $2.99
Lucy London puts the word genius to shame. Having obtained her PhD in microbiology by the age of twenty, she's amassed a wealth of knowledge, but one subject still eludes her—people. The pendulum of passions experienced by those around her confuses and intrigues her, so when she's offered a grant to study emotion as a pathogen, she jumps on the opportunity.
Enter Jensen Walker, Lucy's neighbor and the one person she finds appealing. Jensen's life is the stuff of campus legend, messy, emotional, and complicated. Basically, the perfect starting point for Lucy's study. When her tenaciousness wears him down and he consents to help her, sparks fly. To her surprise, Lucy finds herself battling with her own emotions, as foreign as they are intense. With the clock ticking on her deadline, Lucy must decide what's more important: analyzing her passions…or giving in to them?
---
When They Came (When They Came #1) by Kody Boye
Price: FREE!
I was never afraid of monsters—at least, not until They came: the visitors from outer space.
Now They're in our skies, on our streets, always watching, forever waiting.
At seventeen, I'm just about to graduate from the Juvenile Education System and declare my career of choice. The Midnight Guard—who protect our community from the vicious things that lie outside our walls—calls to me.
It's hard, dangerous work, with grueling hours that offer little sleep, but it's the one thing I know will help make a difference in
our ever-changing world.