Are you looking for discounted or FREE books?
Then this post is for you.
Welcome to another week of Kindle deals! Every week, I am posting discounted books which I found interesting and had great reviews. For latest updates on available deals, please check this page from time to time. It will be constantly updated to add new deals and remove expired ones.
This is honestly THE BEST WEEK I had ever since I started this. There are soooo many good titles and I had to stop myself from getting all of them. I hope you find the right book for you. Happy reading! 😊
Note: Clicking on the title will take you to the book's Goodreads page. Deals are available for Amazon US only.
---
Children of Blood and Bone (Legacy of Orïsha #1) by Tomi Adeyemi
Price: $2.99
They killed my mother.
They took our magic.
They tried to bury us.
Now we rise.
Zélie Adebola remembers when the soil of Orïsha hummed with magic. Burners ignited flames, Tiders beckoned waves, and Zélie's Reaper mother summoned forth souls.
But everything changed the night magic disappeared. Under the orders of a ruthless king, maji were killed, leaving Zélie without a mother and her people without hope.
Now Zélie has one chance to bring back magic and strike against the monarchy. With the help of a rogue princess, Zélie must outwit and outrun the crown prince, who is hell-bent on eradicating magic for good.
Danger lurks in Orïsha, where snow leoponaires prowl and vengeful spirits wait in the waters. Yet the greatest danger may be Zélie herself as she struggles to control her powers and her growing feelings for an enemy.
---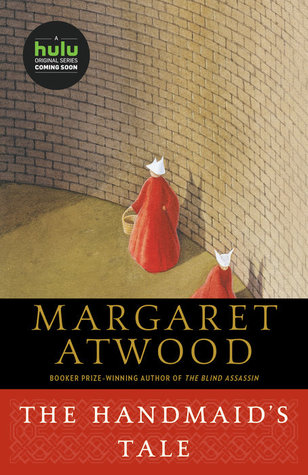 The Handmaid's Tale by Margaret Atwood
Price: $2.99
Offred is a Handmaid in the Republic of Gilead. She may leave the home of the Commander and his wife once a day to walk to food markets whose signs are now pictures instead of words because women are no longer allowed to read. She must lie on her back once a month and pray that the Commander makes her pregnant, because in an age of declining births, Offred and the other Handmaids are valued only if their ovaries are viable. Offred can remember the years before, when she lived and made love with her husband, Luke; when she played with and protected her daughter; when she had a job, money of her own, and access to knowledge. But all of that is gone now…
---
The Giver (The Giver #1) by Lois Lowry
Price: $2.99
Celebrate Lois Lowry's Newbery Medal–winning classic story of a young boy discovering the dark secrets behind his seemingly ideal world in this 25th Anniversary Edition of The Giver. Includes a new afterword from Lois Lowry, as well as her Newbery acceptance speech.
The Giver, Lois Lowry's Newbery Medal–winning novel, has become one of the most influential books of our time. Placed on countless reading lists and curricula, translated into more than forty languages, and made into a feature film, The Giver is a modern classic.
Celebrate this beloved contribution to children's literature with the 25th Anniversary Edition. The haunting story of twelve-year-old Jonas, who lives in a seemingly ideal, if colorless, world of conformity, is as resonant today as when it was first published. Lois Lowry will include a new afterword as well as her Newbery acceptance speech in this edition.
This ebook includes a sample chapter of sequel Gathering Blue.
---
Murder on the Orient Express (Hercule Poirot #10) by Agatha Christie
Price: $2.99
What more can a mystery addict desire than a much-loathed murder victim found aboard the luxurious Orient Express with multiple stab wounds, thirteen likely suspects, an incomparably brilliant detective in Hercule Poirot, and the most ingenious crime ever conceived?
---
The Word Is Murder (Hawthorne #1) by Anthony Horowitz
Price: $2.99
SHE PLANNED HER OWN FUNERAL. BUT DID SHE ARRANGE HER OWN MURDER?
New York Times bestselling author of Magpie Murders and Moriarty, Anthony Horowitz has yet again brilliantly reinvented the classic crime novel, this time writing a fictional version of himself as the Watson to a modern-day Holmes.
One bright spring morning in London, Diana Cowper – the wealthy mother of a famous actor – enters a funeral parlor. She is there to plan her own service.
Six hours later she is found dead, strangled with a curtain cord in her own home.
Enter disgraced police detective Daniel Hawthorne, a brilliant, eccentric investigator who's as quick with an insult as he is to crack a case. Hawthorne needs a ghost writer to document his life; a Watson to his Holmes. He chooses Anthony Horowitz.
Drawn in against his will, Horowitz soon finds himself a the center of a story he cannot control. Hawthorne is brusque, temperamental and annoying but even so his latest case with its many twists and turns proves irresistible. The writer and the detective form an unusual partnership. At the same time, it soon becomes clear that Hawthorne is hiding some dark secrets of his own.
A masterful and tricky mystery that springs many surprises, The Word is Murder is Anthony Horowitz at his very best.
---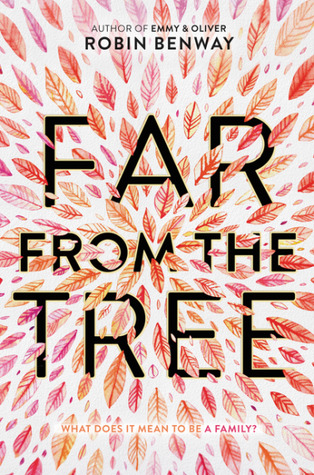 Far from the Tree by Robin Benway
Price: $1.99
A contemporary novel about three adopted siblings who find each other at just the right moment.
Being the middle child has its ups and downs.
But for Grace, an only child who was adopted at birth, discovering that she is a middle child is a different ride altogether. After putting her own baby up for adoption, she goes looking for her biological family, including—
Maya, her loudmouthed younger bio sister, who has a lot to say about their newfound family ties. Having grown up the snarky brunette in a house full of chipper redheads, she's quick to search for traces of herself among these not-quite-strangers. And when her adopted family's long-buried problems begin to explode to the surface, Maya can't help but wonder where exactly it is that she belongs.
And Joaquin, their stoic older bio brother, who has no interest in bonding over their shared biological mother. After seventeen years in the foster care system, he's learned that there are no heroes, and secrets and fears are best kept close to the vest, where they can't hurt anyone but him.
---
Price: $2.99
National Book Award finalist
Here is the unforgettable story of the Binewskis, a circus-geek family whose matriarch and patriarch have bred their own exhibit of human oddities (with the help of amphetamine, arsenic, and radioisotopes). Their offspring include Arturo the Aquaboy, who has flippers for limbs and a megalomaniac ambition worthy of Genghis Khan . . . Iphy and Elly, the lissome Siamese twins . . . albino hunchback Oly, and the outwardly normal Chick, whose mysterious gifts make him the family's most precious—and dangerous—asset.
As the Binewskis take their act across the backwaters of the U.S., inspiring fanatical devotion and murderous revulsion; as its members conduct their own Machiavellian version of sibling rivalry, Geek Love throws its sulfurous light on our notions of the freakish and the normal, the beautiful and the ugly, the holy and the obscene. Family values will never be the same.
---
Contagion (Contagion #1) by Erin Bowman
Price: $1.99
It got in us
After receiving an urgent SOS from a work detail on a distant planet, a skeleton crew is dispatched to perform a standard search-and-rescue mission.
Most are dead.
But when the crew arrives, they find an abandoned site, littered with rotten food, discarded weapons…and dead bodies.
Don't set foot here again.
As they try to piece together who—or what—could have decimated an entire operation, they discover that some things are best left buried—and some monsters are only too ready to awaken.
---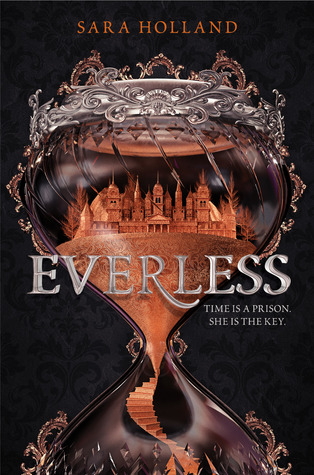 Everless (Everless #1) by Sara Holland
Price: $1.99
In the kingdom of Sempera, time is currency—extracted from blood, bound to iron, and consumed to add time to one's own lifespan. The rich aristocracy, like the Gerlings, tax the poor to the hilt, extending their own lives by centuries.
No one resents the Gerlings more than Jules Ember. A decade ago, she and her father were servants at Everless, the Gerlings' palatial estate, until a fateful accident forced them to flee in the dead of night. When Jules discovers that her father is dying, she knows that she must return to Everless to earn more time for him before she loses him forever.
But going back to Everless brings more danger—and temptation—than Jules could have ever imagined. Soon she's caught in a tangle of violent secrets and finds her heart torn between two people she thought she'd never see again. Her decisions have the power to change her fate—and the fate of time itself.
---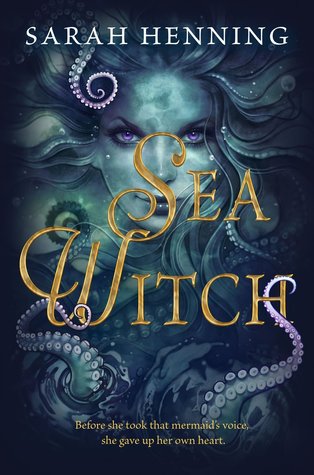 Price: $1.99
Everyone knows what happens in the end. A mermaid, a prince, a true love's kiss. But before that young siren's tale, there were three friends. One feared, one royal, and one already dead.
Ever since her best friend, Anna, drowned, Evie has been an outcast in her small fishing town. A freak. A curse. A witch.
A girl with an uncanny resemblance to Anna appears offshore and, though the girl denies it, Evie is convinced that her best friend actually survived. That her own magic wasn't so powerless after all. And, as the two girls catch the eyes—and hearts—of two charming princes, Evie believes that she might finally have a chance at her own happily ever after.
But her new friend has secrets of her own. She can't stay in Havnestad, or on two legs, unless Evie finds a way to help her. Now Evie will do anything to save her friend's humanity, along with her prince's heart—harnessing the power of her magic, her ocean, and her love until she discovers, too late, the truth of her bargain.
Have you read or are you getting any of these books? Let me know in the comments below!
---
Prices were checked at the time of writing and are subject to change. For currently available deals, please visit this page.