Are you looking for discounted or FREE books?
Then this post is for you.
Welcome to another week of Kindle deals! Every week, I am posting discounted books which I found interesting and had great reviews. For latest updates on available deals, please check this page from time to time. It will be constantly updated to add new deals and remove expired ones.
We have some pretty interesting titles this week. I got both Mary Frame books because they are free and I loved her book, Imperfect Chemistry. I hope you find the right book for you. Happy reading! 😊
Note: Clicking on the title will take you to the book's Goodreads page. Deals are available for Amazon US only.
---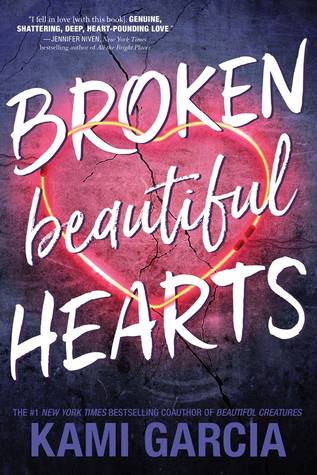 Broken Beautiful Hearts by Kami Garcia
Price: $2.99
Her heart has to break before it can open.
When star soccer player Peyton Rios receives an offer from her first-choice college, senior year starts off exactly as planned. But when Peyton uncovers her boyfriend's dark secret, she confronts him―and finds herself falling down a flight of stairs. Peyton's knee―and maybe her dream of going pro―is shattered. Everyone is talking: Was she pushed, or did she fall? Peyton knows the truth, even if no one believes her.
He has to let someone in before it's too late.
With her future on the line, Peyton goes to stay with her uncle in a small Tennessee town to focus on her recovery. Dating is the last thing on her mind―until she meets sweet, sexy Owen Law.
But Peyton doesn't trust her heart, especially when she senses that Owen is hiding something. When their secrets are finally exposed, Peyton has to decide if love is worth fighting for.
---
The Bird and the Blade by Megan Bannen
Price: $1.99
As a slave in the Kipchak Khanate, Jinghua has lost everything: her home, her family, her freedom … until the kingdom is conquered by enemy forces and she finds herself an unlikely conspirator in the escape of Prince Khalaf and his irascible father across the vast Mongol Empire. On the run, with adversaries on all sides and an endless journey ahead, Jinghua hatches a scheme to use the Kipchaks' exile to return home, a plan that becomes increasingly fraught as her feelings for Khalaf evolve into a hopeless love.
Jinghua's already dicey prospects take a downward turn when Khalaf seeks to restore his kingdom by forging a marriage alliance with Turandokht, the daughter of the Great Khan. As beautiful as she is cunning, Turandokht requires all potential suitors to solve three impossible riddles to win her hand—and if they fail, they die.
Jinghua has kept her own counsel well, but with Khalaf's kingdom—and his very life—on the line, she must reconcile the hard truth of her past with her love for a boy who has no idea what she's capable of … even if it means losing him to the girl who'd sooner take his life than his heart.
The Bird and the Blade is a lush, powerful story of life and death, battles and riddles, lies and secrets from debut author Megan Bannen.
---
Picture Imperfect (Imperfect #4) by Mary Frame
Price: FREE!
Note: This can be read as a standalone novel.
You've heard this story a thousand times.
Boy meets girl.
Boy and girl have a fake relationship.
Then they actually fall in love.
This is not one of those stories.
It should be. I mean, he's Brent Crawford. He's the new tight end for the New York Sharks. He's one of the sexiest men alive. But his sponsors are threatening to drop him, and his job is in jeopardy due to allegations of assault. He needs someone to help recover his image.
She's Gwen McDougall, former fashion model turned photographer and newly minted local hero. She wants more from her photography jobs than premeditated shots of B-list celebutantes, and now is her chance. She just has to agree to help Brent shine up his tarnished reputation.
They're both young, beautiful, and talented. They would be perfect together.
Except she can't stop making out with his brother.
This isn't a perfect romance. Like most things in life, it's rather imperfect.
---
Anything But Extraordinary (Extraordinary #1) by Mary Frame
Price: FREE!
When the local authorities ask Ruby Simpson to help them find a thief in the small town of Castle Cove, she doesn't have much of a choice. She predicted the most recent theft, and the cops have no other leads.
There are just two small problems.
One, she's not psychic.
Two, she's not Ruby Simpson.
Okay, maybe they're not small problems. But Charlotte needs a place to lay low with her younger sister, somewhere her parents won't find her and the locals won't ask too many questions. Getting involved with the cops, especially Deputy "Cute Butt" Jared, isn't a smart thing for a reformed con artist to do. But Charlotte has to make a choice: raise her little sister on the right side of the law or put food on the table. What the real Ruby doesn't see in her crystal ball won't hurt her, right?
---
Dorothy Must Die (Dorothy Must Die #1) by Danielle Paige
Price: $1.99
I didn't ask for any of this. I didn't ask to be some kind of hero.
But when your whole life gets swept up by a tornado – taking you with it – you have no choice but to go along, you know?
Sure, I've read the books. I've seen the movies. I know the song about the rainbow and the happy little bluebirds. But I never expected Oz to look like this. To be a place where Good Witches can't be trusted, Wicked Witches may just be the good guys, and winged monkeys can be executed for acts of rebellion. There's still a yellow brick road – but even that's crumbling.
What happened? Dorothy.
They say she found a way to come back to Oz. They say she seized power and the power went to her head. And now no one is safe.
My name is Amy Gumm – and I'm the other girl from Kansas.
I've been recruited by the Revolutionary Order of the Wicked.
I've been trained to fight.
And I have a mission.
Have you read or are you getting any of these books? Let me know in the comments below!
---
Prices were checked at the time of writing and are subject to change. For currently available deals, please visit this page.