Thank you to Tammy at Tammy the Reader for nominating me for this award! 🙂 Do visit her amazing blog.
The Rules
Thank the person who nominated you and answer the 11 questions they've written for you.
Nominate 11 people and give them 11 different questions to answer
What was the first book that made you fell in love with reading?
I used to read all the stories in our English textbook in school. I guess I just had it in me. I even begged my mother to let me borrow the books from the library of the high school she worked in. She would bring me random ones (she's not a reader like me) and I would read it all. I don't even remember what they were but there was one about the mating of killer whales. That's how random it was. Haha.
What are your current reads?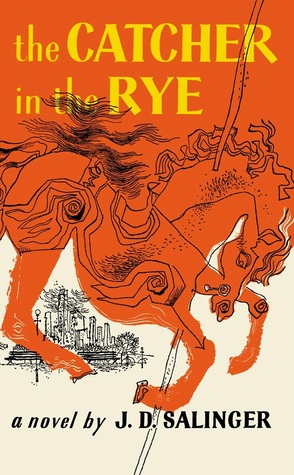 The Catcher in the Rye by J.D. Salinger
I am actually in a reading slump right now. On top of that, I've been so busy with work and watching 13 Reasons Why (AMAZING show). It's been almost a month since I started it. I don't have the motivation to finish because honestly, I am almost halfway and I have yet to see the point of this book. (Apologies to Catcher in the Rye fans out there!)
Favorite book series?
I have a lot. I have a whole shelf on Goodreads dedicated to my favorite series.
my favorites-series shelf:

Any hobbies? if so, what are they?
Writing. I own a Tumblr writing blog but only a few of my real life friends know about it. I don't know if all writers are like this but I feel more comfortable when total strangers read my writings as opposed to people who actually know me. I haven't written anything worthwhile during the past few months, though. 😦 Writing is a very unpredictable hobby. You can't do it even when you want to. And the words usually come when you're about to sleep.
What inspired you to blog?
Actually, one of the main reasons why I started blogging is Netgalley. Haha. I've posted some reviews on Goodreads but I know those aren't enough. It's been fun so far and it doesn't feel like something I had to do, just something I WANT to do. I've also recently started a Tumblr blog as a spazz account for books. Let me know if you have one too and I'll follow you. 🙂
What is your 2017 reading goal?
I initially set my goal to 20 books because I was in a reading slump last year and wanted to start small. But I changed it to 30 because I am halfway and it's still April.
How did you come up with the name for your blog?
KookBookery was taken from the following words:
— one whose ideas or actions are eccentric, fantastic, or insane
bookery
noun
 book·ery  
\ˈbu̇k(ə)rē\
No insane logic behind it, really. I just wanted something nice and catchy.
Book or Books that make you happy?
Humor books. Sophie Kinsella is my go-to author when it comes to this. The Georgia Nicolson series was also very hilarious to me.
What are 3 essential things you must have when reading?
Nothing, really. Just a comfortable place to read in and I'm good.
What new releases in 2017 are you excited for?
King's Cage was my number one but it was already released. I'm also looking out for the following.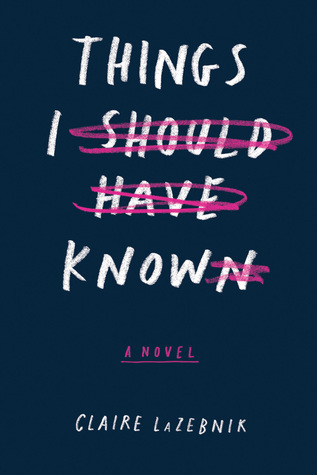 Things I Should Have Known by Claire LaZebnik
 I liked Epic Fail and I like her as an author so I'm waiting for this one.
Always and Forever, Lara Jean (To All the Boys I've Loved Before #3) by Jenny Han
I really loved this series. It was originally supposed to be a duology but Jenny Han changed her mind probably because people (myself included) kept asking her why there's no third book. Haha. I'm kind of nervous about this and I hope it doesn't ruin my love for the series.
I received an ARC via Netgalley and I absolutely loved this one. This is Wendy's debut novel and I'm looking forward to her next book.
Who is your favorite bookish boyfriend and why?
Michael Moscovitz. Before I became a critical reader, I loved the Twilight series and Edward was so perfect to me. (I know, haha). Then I read the Princess Diaries series and my opinion of Edward went on a 180-degree turn. I realized that we can have flawed, nerdy, not-so-popular bookish boyfriends and still love them. If there's one book character I would marry, it would be Michael Moscovitz. He's smart, funny, writes songs, sings in a band and most importantly, responsible and has his own opinions.
The Nominees
BETTYBOOKREVIEWS || Twin Reads || Bookidote || BookBum || The NeverEnding Story || Reads, Rhythms & Ruminations || Closet Readers || Panic At The Bookstore || Inside My Library Mind || bookslayerReads || The Book Raven
No pressure to do this, only if you want to! 😀
Questions
1. You were stranded in an island and the only item you brought was a book. Which one is it?
2. If you could pick 3 book characters to invite to your birthday, who would they be?
3. Your house is on fire. If you could save one book, which one will it be?
4. Name one book character for each: Kiss, Marry, Kill.
5. Name a book that you loved to bits but others didn't.
6. What characteristics are you looking for in a book boyfriend, the kind that would make you instantly fall for them? Name one if there's someone that comes to mind.
7. Is there a book close to your heart, the kind that you connected to on a personal level?
8. You have a friend who's not into books but is willing to give it a try. Which one would you recommend?
9. Have you ever experienced second lead syndrome? If yes, in which book or series?
10. If you had a chance to change the OTP of a book, which book would it be?
11. Is there a line from a book that you know by heart?
I didn't want to ask the typical questions so sorry if some are a little complicated. You can skip them if you want to. It's been a while since I was tagged and I'm way behind my posts but better late than never. 😀